This is a gift of blessings to you. Thank you for connecting with me from where you are and thank you for being a loyal subscriber to Dena Connect! Whether you are an old friend of many years or a new acquaintance that I haven't met in person yet, you inspire me and I am deeply grateful for your presence here! Thank you! Thank you!
For some of you 2016 has already come and you might be sound asleep now in your first dreams of the New Year. Some of you are going to celebrate the New Year's Eve around the same time as I do in just a few hours.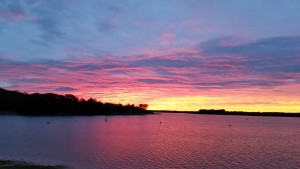 No matter where you are I wish that when the sun's brilliant ray of warm love reaches your place for the first time in 2016 it enlightens your entire new year and brings you all the blessings you wish to receive. I also hope that you fully receive all the blessings that are sent to you through this audio recording.
Happy New Year my friend! Thank you for being you!
Joy and Grace,
Dena