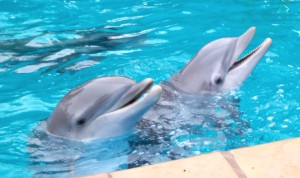 Have you ever looked into the mirror at yourself and not sure whom you were looking at? From a scale of zero to 10 how satisfied are you with your life right now?
Are you stressed or depressed without knowing who you truly are or what is your life purpose? Are you busy with all the things you have to do but little or no time for what you really want for yourself?
Take a deep breath. I know you have been through a lot and life hasn't been easy for you. There is hope.
The Find Your True Self and Life Purpose Program is designed to help you to eradicate stress and struggles, find your True Self, discover your life purpose and live it fully with ease and grace.
Your Program Benefits:
Discover your True Self and awaken to your natural spirituality
Gain clarity of your life purpose
Heal past trauma and grief
Eradicate fears, pain, anger, disappointment and guilt from the root level
Establish new awareness of your Self that empowers you
Build healthy self boundary and release unwanted energies
Develop new self-loving behaviors for your well being
Breakthrough from limiting beliefs, concepts and patterns into liberation
Direct new movies of your life that you truly want to live
Develop a new state of being with inner peace and harmony
Transform your relationships into harmonious ones
Live in ease and grace and fulfill the joy of Being You
This Life Transforming Healing & Mentoring program includes:
Two 60-minute "Find Your True Self and Life Purpose" mentoring sessions per month
One 2-hour "Free from Eternal Struggles" Master Healing Session per month to liberate you from past traumas, wounds, unconscious beliefs and struggles that keep you stuck in realities
Customized guided meditation/visualizations to explore your own truth with recordings. 1-2 per month based on your progress
Real Life Situation Breakthrough visualizations customized to breakthrough specific challenging situations
Weekly assignments tailored to your particular situation
BONUS: An initial Free from Eternity True Self Ascension consultation session
BONUS: One Advanced Light Energization energy healing session every two months to expand your consciousness, align your energy and opens up your inner space to receive divine healing and cosmic energy
BONUS: Two 15-minute "I am stuck and need help now" emergency phone support per month
BONUS: Email support between sessions