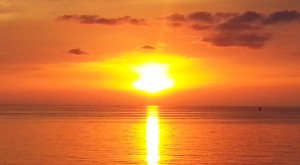 Have you awakened spiritually for a while and still feel lack of clarity? Have you learned many tools to raise your energy and still find it challenging to keep your internal state steady?
Are you concerned that you may not fully awaken this lifetime and have to come back again working through the same issues that you have been working on for many lifetimes? Do you wish to be free from the fear of death and the eternal cycles of reincarnation but don't know whether it's possible for you in this lifetime?
Take a deep breath. I know you've been through a lot of pain and effort to get to this point, and it's not an easy path. You are not alone. Hope is right here.
If you are determined to set yourself free from all struggles and discontent and truly fulfill who you are born to be, you are an Ascending Master and this program is for you.
Your Program Benefits:
Become an Ascending Master that is finally free from the eternal cycles of reincarnation and the eternal struggles of life and death
Discover your true and genuine Self beyond eternity
Gain clarity of your true life purpose beyond your soul's journey
Set your life on fire by discovering and sharing your Divine Gift
Heal past trauma, grief and eradicate the fears, pain, anger, disappointment and guilt of the past from the root level
Regain your own life and space by releasing unwanted energies
Breakthrough from limiting beliefs and patterns into liberation
Direct new movies of your life that you truly want to live
Make life your best ally and live it with ease and grace
Heal and integrate all parts of your self into a whole and complete You
Develop a new state of being with stabilized inner peace
Unite your masculine and feminine into Divine Union
Come into alignment with your truth and fulfill the ecstasy of Being You
This Life Transforming Mentoring & Healing Program includes:
Two 60-minute "Free from Eternity • True Self Ascension" mentoring sessions per month
One 2-hour "Free from Eternal Struggles" Master Healing Session per month to liberate you from past traumas, unconscious beliefs and struggles that keep you stuck in realities
Customized guided meditation/visualizations to explore your own truth with recordings. 1-2 per month based on your progress
"Real Life Situation Breakthrough" visualizations customized to breakthrough specific challenging situations
Tools to help you become your own healer when you need to shift your energy in real life situations
Weekly assignments tailored to your particular situation
BONUS: An initial Free from Eternity • Ascending Master consultation session
BONUS: One advanced Light Energization energy healing session every two months to expand your consciousness, align your energy and opens up your inner space to receive divine healing and cosmic energy
BONUS: Two 15-minute "I am stuck and need help now" emergency phone support per month
BONUS: Email support between sessions