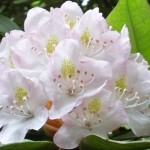 Dena, it is with sincere appreciation and admiration that I recommend you as a therapist for healing work. It has been my direct experience in receiving your healing energy sessions over the last year that are highly impressive and have had a deep positive impact on my life.
There is no one who does what you do with such enthusiasm, dedication and presence during your healing sessions. You embody the highest level of compassion and deep heart felt devotion to facilitating the optimum healing environment in my body, mind and spirit. Your energy sessions have helped me achieve and maintain a state of calm and peace when I deeply needed it the most.
There is a palpable sense of your presence and its goal to bring about a harmonious balance within which alleviated my stress on every single occasion that you worked on me. Your healing potential for others is infinite and blessed by your inner wisdom and beauty. The world is a better place with you in it. Thank you so much for your transformational healing sessions with me.
In health,
Mary Holtz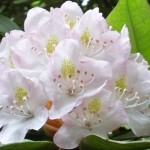 I just wanted to share a few thoughts on my experience of working with Dena in her incredible Personal Ascension Program… In this program with Dena, I've entered into an amazing journey of healing, enlightenment and self-discovery that has changed my life in unimaginable ways. I've come to so many astounding self-awareness of things I didn't even know were holding me back, keeping me stuck… Dena shows me how to reclaim my life and come to experience the lasting freedom, peace and joy…
Dena is one of the most powerfully gifted life and spiritual mentors available today. Beyond her marked talents, experience, knowledge and wisdom as a mentor, her warm caring way, her genuinely loving heart and how deeply she cares about each and every client all add up to making her a fabulous healer and mentor. These rich qualities of Dena's heart set her distinctly apart from the rest of the field…
Molly Ryan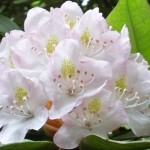 Working with Dena has been quite an amazing experience. I've done much spiritual work in the past and considered myself to be quite evolved until I begin working with the principles Dena has shared and I began to experience a whole new level of consciousness.
The biggest shift that has occurred for me has been seen in my relationships with my teenage daughter and my husband. It has been quite miraculous. There is less stress and tension in our household and more love and harmony. I consider myself to be blessed to be able to participate in this program; it's been a truly life-changing experience.
Thank you again for this AMAZING opportunity. I found tremendous value in this work and am excited to see it continue to unfold in my life in miraculous ways. My husband and I are celebrating 30 years of being together today (married 21 + dated 9) and I am excited to see how our next chapter unfolds as I feel like my whole life is finally all coming together in LOVE, light and harmony.
Thank you. It has been an honor. You are an incredibly soft and gentle teacher!!!
Julie Geigle
Y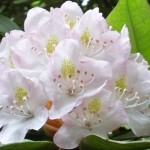 ou have such a unique blend of gifts.  Your flowing quality is calming and it comes across in your voice and Spirit.  You have the unique ability to pass on a lot of important information in a clear and organized fashion and this enabled me to accept and understand it.
Your humility, genuine and pure, makes you a powerful vessel for important healing energies.
Patrick Ryan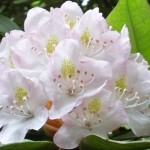 The healing was true and the warmth that came into me from my chest up into my head was just incredible. Dena was loving and I could feel the love flowing from her to me. Be still and let God move. I felt overpowered by the warmth and love from the healing and the confidence from Dena. I haven't had a spiritual experience like that since Christ came into my life…
Tommy Day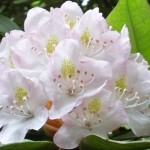 Dena exemplifies purity and love. I was honored to participate as a client in her spiritual meditation facilitator program for 14 weeks in the fall of 2011. In those 14 weeks Dena utilized her profound gifts as a teacher in such a beautiful, transformational way.
I have been studying metaphysics for several years and meditating for even more. I myself teach others and yet I learned so much from Dena. She taught me how to look at existence and my nature of being from a different perspective than I had ever done before. She has such a clear, gentle approach in her teaching style that allowed me to really open to what she was giving to me.
I am now able to stay in conscious awareness more steadily and really tap into my state of being in every moment. Dena taught me how to stay consciously aware of the expansive, light-filled, and harmonious being that I am. I will forever be in gratitude for the opportunity of working with Dena.
Catherine Fenske, Ph.D. (c)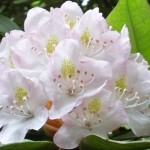 My gratitude for Dena and her healing work could only be expressed by all of the light of the stars, deep at night, when one can see the whole universe expanding and shining luminously.
My heart & life has been expanded and transformed from Dena's divine healings. My journey involved a breakthrough in my significant relationship and changing my name, transitions that were made so much more harmoniously with Dena's amazing strength and love. Thank you, Dena for all of your love and support!
Darlana K. Fiehtsam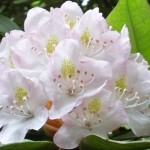 WOW! I felt love and was surrounded by the white light, love, peace and hope, and I know that everything was going to turn out good. My right hand was held from the start to the finish and I felt the healing energy, peace, love flowing from that hand into my body and I felt peace. It reminded me of the way I felt when I held my first, second and third granddaughters for the first time!
Tommy
Personal Remarks from Multiple Clients

"Dena is incredibly loving, accepting and non judgmental. Quite God-like."

"It was a huge relief to know that I wasn't doing anything wrong (one of the belief systems I have released through this process) as more and more issues began to arise in my life. Actually the opposite was occurring, as more light shines in my life I am able to see more clearly"

"Dena is very in tune with what she is teaching. The things she teaches she doesn't just say it, it's who she really is so she is very authentic in her teaching."

"I have a better understanding of how to recognize when my ego is operating and how to move back into consciousness"

"Dena was extremely gentle and loving. It felt really safe and non judgmental to share with her."

"You walk your talk and impart your knowledge in a nice way to allow me to understand it clearly."

"Graceful, beautiful, a great teacher, it's easy to learn from you."

"Compassionate, understanding, guiding, asking deep probing questions."

"Angelic, sincere, authentic, beautiful, articulate, awesome teaching"

"I feel very expansive and went into a different space during the meditation and felt the need to ground myself."

"I experienced unconditional love for both the self and others"

"It was really delightful, very thought provoking, and it clarified lots of things for me."

"I feel stronger. I feel like having a whole new set of tools and resources to call upon when the ego arrives next time. I feel more grounded in my light, my spirit."

"I experience myself with more love, gentleness and compassion"